Brant Form Teck Ltd. had its beginnings in 1980 offering its customers quality manufactured metal fabrication components and custom design. With an uncompromising commitment to satisfying our customers needs with high quality components, efficient pricing and on time delivery we have built a solid reputation.
Today Brant Form Teck services many facets of the metal fabrication industry supplying steel, aluminum, and stainless steel parts to meet the rigid quality needs of the bus transportation industry as well as a host of others.
People Make the Difference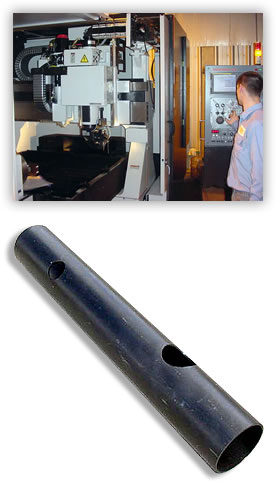 People are the key to meeting our customer's expectations and quality requirements and at Brant Form Teck we merge quality people with modern, state of the art equipment and lean/pull manufacturing techniques. Through this dedicated work force and operating system we guarantee your confidence and satisfaction. Every employee, from the material handlers to the President, is committed to service.
Versatile and Flexible
Brant Form Teck is equipped to run both large and small part runs as well as prototype designs and would be happy to offer professional assistance to design concepts and top-level prints. Our many customers appreciate our quick turn around time, and you have our guarantee of confidentiality in manufacturing, engineering, or design of your product.
Why Us?
Our commitment to quality, service and on-time delivery make us the choice for your fabricating needs today and always.
Contact Brant Form Teck
today to discuss your production requirements.