Processes
> CWB Certified Welding
Robotic Welding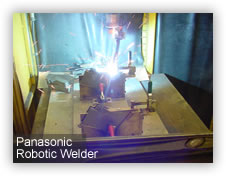 Brant Form Teck is a versatile company. One of our newest editions is the Panasonic Pana Robo Model VR008II.
This robot features:
6' radius reach
Additional 6" arm reach for back welding
Versatility
We have the ability to switch the Panasonic welder to a Tregaskiss 500A Aluminum welding gun for pulse welding of aluminum. Our operators have been trained for the operation of this welding cell and are proficient at producing high quality, repeatable welds.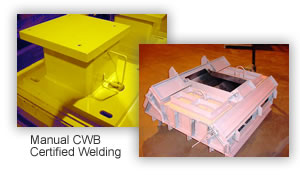 Manual CWB Certified Welding
We also perform MIG, TIG welding for a wide range of gauges & steel types, including Stainless steel, Aluminum, HSLA product all with CWB Certified processes.
Let Brant Form Teck Help You
Our commitment to quality, service and on-time delivery make us the choice for your fabricating needs today and always.
Contact Brant Form Teck
today to discuss your production requirements.